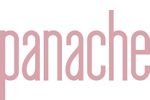 Andorra Full Cup Bra Coral
Panache

5675-COR Fashion SS18

39,20 €

49,00 €

( Outside EU 31,61 € vat 0%)

Choose your size from the table.
65E (1)
70E (2)
75E (2)
80E (1)
85E (2)
65F
70F (1)
75F (1)
80F (1)
85F (2)
65FF
70FF (2)
75FF (2)
80FF
85FF (3)
65G (1)
70G
75G (1)
80G (3)
85G (1)
65GG (1)
70GG
75GG (1)
80GG (2)
85GG (1)
65H (1)
70H
75H
80H (2)
85H
70HH (1)
75HH (1)
80HH (1)
85HH (1)
70J (1)
75J
80J (1)
85J (1)
UK sizing
Cup conversion: Choose size from table
Band conversion
This is a fashion or discontinued product. This item will not be restocked. See available sizes and quantities from the product table above.
Delivery:
We deliver worldwide.
EU DHL Parcel connect, 6,90€, free delivery on orders over 120€
EU Priority package, 6,90€, free delivery on orders over 120€
NON EU EMS Express Mail Service package, 14,90€, free delivery on orders over 150€
❤

Underwired, non-padded, full cup lace bra

❤

65-85, E-J

❤

89% polyamide, 11% elastane

❤

Coral

❤

E-G cups with 2 hooks and eyes at the back, GG + with 3 h&e
One of Panache's best selling styles, Andorra, now returns in this lovely spring fashion colour in coral pink. The 4 section full cup is underwired and has lined bottom cups with an inner sling for side support. The stretch lace on the cups gives a smooth look even for the slightly asymmetric breasts. Fully adjustable straps, 15-21 mm depending on the bra size. Powermesh back.
Handwash
Complete the look
Size conversion charts
When choosing your size, please compare your usual size to conversion charts, and also keep in mind that sizing may vary between brands and models. If you need help, please contact our customer service.
| | | | | | | | | | | | | |
| --- | --- | --- | --- | --- | --- | --- | --- | --- | --- | --- | --- | --- |
| EU cup: | D | E | F | G | H | I | J | K | L | M | N | O |
| UK & AU cup: | D | DD | E | F | FF | G | GG | H | HH | J | JJ | K |
| US cup: | D | DD (or E) | DDD (or F) | G | H | I | J | K | L | M | N | O |
| | | | | | | | | | | | | | | | |
| --- | --- | --- | --- | --- | --- | --- | --- | --- | --- | --- | --- | --- | --- | --- | --- |
| EU band: | 60 | 65 | 70 | 75 | 80 | 85 | 90 | 95 | 100 | 105 | 110 | 115 | 120 | 125 | 130 |
| UK & US band: | 28 | 30 | 32 | 34 | 36 | 38 | 40 | 42 | 44 | 46 | 48 | 50 | 52 | 54 | 56 |
| AUS band: | 6 | 8 | 10 | 12 | 14 | 16 | 18 | 20 | 22 | 24 | 26 | 28 | 30 | 32 | 34 |
| FR band: | 75 | 80 | 85 | 90 | 95 | 100 | 105 | 110 | 115 | 120 | 125 | 130 | 135 | 140 | 145 |
Read more from the Bra Size Calculator