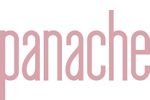 Cari Spacer Bra Deep Purple
Panache

7961-PUR Fashion AW18

55,20 €

69,00 €

( Outside EU 44,52 € vat 0%)

Choose your size from the table.
75DD
80DD
85DD (2)
60E (1)
65E (1)
70E (1)
75E (1)
80E (1)
85E
60F (1)
65F
70F (2)
75F
80F (1)
85F
60FF
65FF
70FF (2)
75FF (2)
80FF (1)
85FF (1)
60G
65G
70G (2)
75G (1)
80G (2)
85G (1)
65GG (1)
70GG
75GG (1)
80GG (1)
65H
70H
75H (1)
Please notice, this product has UK-sizing

Cup conversion: Choose size from table
Band conversion
This is a fashion or discontinued product. This item will not be restocked. See available sizes and quantities from the product table above.
Delivery:
We deliver worldwide.
EU DHL Parcel connect, 6,90€, free delivery on orders over 120€
EU Priority package, 6,90€, free delivery on orders over 120€
NON EU EMS Express Mail Service package, 14,90€, free delivery on orders over 150€
❤

Underwired spacer foam t-shirt bra

❤

60-85, DD-H

❤

Deep purple

❤

2-3 rows of hooks and eyes
Cari moulded spacer bra gives you a smooth appearance under clothing, thanks to it smooth and seamless moulded cups. Breathable and light weight spacer foam cup gives natural shape and feels comfortable to wear everyday. Microfibre outer cradle and powermesh wings for comfortable with. Embroidered side cradle and centre gore. Fully adjustable straps with J-hook slider for the racer back option. Back apex's are positioned more central to keep straps in place at the shoulder. Small bow at the front.
Handwash
Complete the look
Size conversion charts
When choosing your size, please compare your usual size to conversion charts, and also keep in mind that sizing may vary between brands and models. If you need help, please contact our customer service.
| | | | | | | | | | | | | |
| --- | --- | --- | --- | --- | --- | --- | --- | --- | --- | --- | --- | --- |
| EU cup: | D | E | F | G | H | I | J | K | L | M | N | O |
| UK & AU cup: | D | DD | E | F | FF | G | GG | H | HH | J | JJ | K |
| US cup: | D | DD (or E) | DDD (or F) | G | H | I | J | K | L | M | N | O |
| | | | | | | | | | | | | | | | |
| --- | --- | --- | --- | --- | --- | --- | --- | --- | --- | --- | --- | --- | --- | --- | --- |
| EU band: | 60 | 65 | 70 | 75 | 80 | 85 | 90 | 95 | 100 | 105 | 110 | 115 | 120 | 125 | 130 |
| UK & US band: | 28 | 30 | 32 | 34 | 36 | 38 | 40 | 42 | 44 | 46 | 48 | 50 | 52 | 54 | 56 |
| AUS band: | 6 | 8 | 10 | 12 | 14 | 16 | 18 | 20 | 22 | 24 | 26 | 28 | 30 | 32 | 34 |
| FR band: | 75 | 80 | 85 | 90 | 95 | 100 | 105 | 110 | 115 | 120 | 125 | 130 | 135 | 140 | 145 |
Read more from the Bra Size Calculator