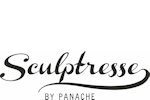 Carmel Balconnet Bra Potion
Sculptresse by Panache

9841-POT Fashion AW18

69,00 €

( Outside EU 55,65 € vat 0%)

Choose your size from the table.
95D (2)
100D (1)
105D (1)
90DD (2)
95DD (1)
100DD (1)
105DD (1)
85E (2)
90E (2)
95E (2)
100E (1)
105E (1)
80F (1)
85F (2)
90F (2)
95F (1)
100F (1)
105F (1)
75FF (1)
80FF (2)
85FF (2)
90FF (1)
95FF (2)
100FF (1)
105FF (1)
75G (1)
80G (2)
85G (2)
90G (2)
95G (1)
100G (1)
105G (1)
75GG (1)
80GG (2)
85GG (2)
90GG (1)
95GG (1)
100GG (1)
75H
80H (2)
85H (2)
90H (1)
95H (1)
Please notice, this product has UK-sizing

Cup conversion: Choose size from table
Band conversion
Delivery:
We deliver to EU, United States, Canada and Australia.
Free delivery on all EU orders. Delivery time for free EU delivery 2-8 days.
Read more about different delivery options
terms and conditions.
❤

Underwired, non-padded balconnet bra

❤

75-105, D-H

❤

Potion

❤

2 hooks&eyes width 38 mm on D-G, 3 hooks & eyes widht 55 mm on GG-H cups
This 4 section balconnet style bra is underwired and non-padded. Cups have side sling that offers both support and projection. Bottom cups are lined and top cup is made of stretchy material to accommodate a fuller bust without bulging or wrinkling. Strong underband elastic throughout the sizes offer extra support and stability with bagged wings for extra comfort and smooth finish on back also. Fully adjustable straps, width 18-21 mm depending on the bra size.
Handwash only! Do not iron. Do not tumble dry.
Complete the look
Size conversion charts
When choosing your size, please compare your usual size to conversion charts, and also keep in mind that sizing may vary between brands and models. If you need help, please contact our customer service.
| | | | | | | | | | | | | |
| --- | --- | --- | --- | --- | --- | --- | --- | --- | --- | --- | --- | --- |
| EU cup: | D | E | F | G | H | I | J | K | L | M | N | O |
| UK & AU cup: | D | DD | E | F | FF | G | GG | H | HH | J | JJ | K |
| US cup: | D | DD (or E) | DDD (or F) | G | H | I | J | K | L | M | N | O |
| | | | | | | | | | | | | | | | |
| --- | --- | --- | --- | --- | --- | --- | --- | --- | --- | --- | --- | --- | --- | --- | --- |
| EU band: | 60 | 65 | 70 | 75 | 80 | 85 | 90 | 95 | 100 | 105 | 110 | 115 | 120 | 125 | 130 |
| UK & US band: | 28 | 30 | 32 | 34 | 36 | 38 | 40 | 42 | 44 | 46 | 48 | 50 | 52 | 54 | 56 |
| AUS band: | 6 | 8 | 10 | 12 | 14 | 16 | 18 | 20 | 22 | 24 | 26 | 28 | 30 | 32 | 34 |
| FR band: | 75 | 80 | 85 | 90 | 95 | 100 | 105 | 110 | 115 | 120 | 125 | 130 | 135 | 140 | 145 |
Read more from the Bra Size Calculator