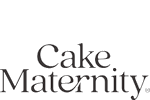 Cupcake Nursing Pad Liners 2 pairs
Cake Maternity

15-1037-09

9,00 €

( Outside EU 7,26 € vat 0%)

Choose your size from the table.
Delivery:
We deliver to EU, United States, Canada and Australia.
Free delivery on all EU orders. Delivery time for free EU delivery 2-8 days.
Read more about different delivery options
terms and conditions.
Coming soon! Leave your email and we'll notify you when this product becomes available for pre-order.
❤

Durable and washable nursing pad liners for Cupcake nursing pads

❤

75% Organic Cotton, 25 % Hemp
Nursing pad liners for Cupcake nursing pads. The packaging includes two pairs or nursing pad liners (four liners in total), which are are a suitable size for Cupcake nursing pads. Made of organic cotton and hemp. Insert 1-2 liners into a nursing pad pocket, depending on the absorbance level you need. This product reaches its best absorbance level after a few washes. Nursing pad liners have no leak-proof middle layer, as they are not meant to be worn as-is, but with the Cupcake nursing pads.
Machine-washable
Complete the look