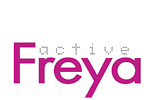 Epic Crop Top Sports Bra Atomic Navy
Freya Active

AC4004-ATN Fashion SS18

66,00 €

( Outside EU 53,23 € vat 0%, approx. US $)

Choose your size from the table.
75D (1)
80D (1)
85D
90D
65E (1)
70E (1)
75E (2)
80E (2)
85E (1)
90E
65F (1)
70F (2)
75F (2)
80F (1)
85F (2)
90F
65G (1)
70G (2)
75G (1)
80G (2)
85G (1)
90G
65H (1)
70H (2)
75H (1)
80H (1)
85H (1)
90H (1)
65I (1)
70I (2)
75I (2)
80I (1)
85I (2)
90I (1)
65J (1)
70J (1)
75J (2)
80J (1)
85J (1)
70K
75K (1)
80K (1)
EU-sizing
Cup conversion: Choose size from table
Band conversion
Delivery:
We deliver to EU, United States, Canada and Australia.
Free delivery on all EU orders. Delivery time for free EU delivery 2-8 days.
Read more about different delivery options
terms and conditions.
❤

Underwired padded sports bra with convertible straps

❤

65-90, D-K

❤

62% Polyester, 31% Polyamide, 7% Elastane

❤

Navy blue with Orange, Atomic Navy

❤

Two to four hooks and eyes depending on the size
Freay Active Sports Bra is an underwired crop top style sports bra made of breathable micro fibre material. This sports bra is designed to keep you both supported and comfortable by keeping your breasts sturdy on place and absorbing the sweat from your body. The inner part of the cups is moulded, seamless and lightly padded. Due to the underwired style of the bra, both breasts are encapsulated in their own cups meaning they won't rub against each other, get too sweaty and are supported from every angle. The straps are 13-19 mm wide and half-adjustable with a racer back J-hook on the backside.
Complete the look
Size conversion charts
When choosing your size, please compare your usual size to conversion charts, and also keep in mind that sizing may vary between brands and models. If you need help, please contact our customer service.
| | | | | | | | | | | | | |
| --- | --- | --- | --- | --- | --- | --- | --- | --- | --- | --- | --- | --- |
| EU cup: | D | E | F | G | H | I | J | K | L | M | N | O |
| UK & AU cup: | D | DD | E | F | FF | G | GG | H | HH | J | JJ | K |
| US cup: | D | DD (or E) | DDD (or F) | G | H | I | J | K | L | M | N | O |
| | | | | | | | | | | | | | | | |
| --- | --- | --- | --- | --- | --- | --- | --- | --- | --- | --- | --- | --- | --- | --- | --- |
| EU band: | 60 | 65 | 70 | 75 | 80 | 85 | 90 | 95 | 100 | 105 | 110 | 115 | 120 | 125 | 130 |
| UK & US band: | 28 | 30 | 32 | 34 | 36 | 38 | 40 | 42 | 44 | 46 | 48 | 50 | 52 | 54 | 56 |
| AUS band: | 6 | 8 | 10 | 12 | 14 | 16 | 18 | 20 | 22 | 24 | 26 | 28 | 30 | 32 | 34 |
| FR band: | 75 | 80 | 85 | 90 | 95 | 100 | 105 | 110 | 115 | 120 | 125 | 130 | 135 | 140 | 145 |
Read more from the Bra Size Calculator