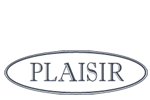 Geometric Bikini Bra Black
Plaisir

T0040 Fashion SS2018

49,00 €

( Outside EU 39,52 € vat 0%, approx. US $)

Choose your size from the table.
85D (1)
90D (1)
95D
100D (2)
105D (2)
85E (1)
90E (2)
95E
100E (2)
105E (3)
85F (2)
90F (2)
95F (2)
100F (3)
105F (3)
85G (2)
90G (2)
95G (3)
100G (3)
105G (3)
85H (2)
90H (3)
95H (3)
100H (3)
105H (2)
EU-sizing
Cup conversion: Choose size from table
Band conversion
Delivery:
We deliver to EU, United States, Canada and Australia.
Free delivery on all EU orders. Delivery time for free EU delivery 2-8 days.
Read more about different delivery options
terms and conditions.
❤

Underwired, non-padded bikini bra

❤

85-100, D-H

❤

78% polyamide, 22% Lycra

❤

Black

❤

Closure with a clasp.
Underwired non-padded bikini bra with adjustable straps. Closure at the back with bikini clasp.
Take good care of your swimwear by rinsing it with fresh water after use especially after swimming in sea or pool.
Complete the look
Size conversion charts
When choosing your size, please compare your usual size to conversion charts, and also keep in mind that sizing may vary between brands and models. If you need help, please contact our customer service.
| | | | | | | | | | | | | |
| --- | --- | --- | --- | --- | --- | --- | --- | --- | --- | --- | --- | --- |
| EU cup: | D | E | F | G | H | I | J | K | L | M | N | O |
| UK & AU cup: | D | DD | E | F | FF | G | GG | H | HH | J | JJ | K |
| US cup: | D | DD (or E) | DDD (or F) | G | H | I | J | K | L | M | N | O |
| | | | | | | | | | | | | | | | |
| --- | --- | --- | --- | --- | --- | --- | --- | --- | --- | --- | --- | --- | --- | --- | --- |
| EU band: | 60 | 65 | 70 | 75 | 80 | 85 | 90 | 95 | 100 | 105 | 110 | 115 | 120 | 125 | 130 |
| UK & US band: | 28 | 30 | 32 | 34 | 36 | 38 | 40 | 42 | 44 | 46 | 48 | 50 | 52 | 54 | 56 |
| AUS band: | 6 | 8 | 10 | 12 | 14 | 16 | 18 | 20 | 22 | 24 | 26 | 28 | 30 | 32 | 34 |
| FR band: | 75 | 80 | 85 | 90 | 95 | 100 | 105 | 110 | 115 | 120 | 125 | 130 | 135 | 140 | 145 |
Read more from the Bra Size Calculator