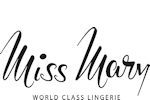 Lovely Lace Non-Wired Bra Dusty Pink
Miss Mary

MM-2105-81 Basic

49,00 €

( Outside EU 39,52 € vat 0%)
| | | | |
| --- | --- | --- | --- |
| | In stock(pcs) | | Temporarily sold out |
Choose your size from the table.
80D
85D
90D (1)
95D (1)
100D (1)
105D (1)
110D
115D
120D
80E
85E
90E (1)
95E (1)
100E (1)
105E (1)
110E
115E
120E
80F (1)
85F (1)
90F (2)
95F (1)
100F (1)
105F (1)
110F
115F
120F
80G
85G (2)
90G (1)
95G (1)
100G (1)
105G (1)
110G
115G
120G
80H (1)
85H (2)
90H (1)
95H (1)
100H
105H
110H
115H
120H
Please notice, this product has EU-sizing

Cup conversion: Choose size from table
Band conversion
This item will be restocked later. If the product or your size is temporarily out of stock, please leave your email and we'll let you know once it's available again.
Delivery:
We deliver worldwide.
EU DHL Parcel connect, 6,90€, free delivery on orders over 120€
EU Priority package, 6,90€, free delivery on orders over 120€
NON EU EMS Express Mail Service package, 14,90€, free delivery on orders over 150€
❤

Non-wired full cup bra with extra wide straps.

❤

80-120 D-H

❤

61% cotton, 24% polyamide, 12% elastane, 3% polyester

❤

Dusty Pink
Lovely Lace is a non-wired full cup bra. Three-part cups have padding on the side sling which continues up to the straps. Soft, padded, extra wide straps are comfortable in everyday use. Straps are adjustable from back side only. Bottom cup is made of cotton knit fabric and top cup is made of slightly stretchy lace with selfedge for a smooth finish. Thanks to the slightly stretchy materials, this bra will fit well also on asymmetric breasts and it will adapt to your movements.
Handwash recommended. Machine washable in 40C.
Complete the look
Size conversion charts
When choosing your size, please compare your usual size to conversion charts, and also keep in mind that sizing may vary between brands and models. If you need help, please contact our customer service.
| | | | | | | | | | | | | |
| --- | --- | --- | --- | --- | --- | --- | --- | --- | --- | --- | --- | --- |
| EU cup: | D | E | F | G | H | I | J | K | L | M | N | O |
| UK & AU cup: | D | DD | E | F | FF | G | GG | H | HH | J | JJ | K |
| US cup: | D | DD (or E) | DDD (or F) | G | H | I | J | K | L | M | N | O |
| | | | | | | | | | | | | | | | |
| --- | --- | --- | --- | --- | --- | --- | --- | --- | --- | --- | --- | --- | --- | --- | --- |
| EU band: | 60 | 65 | 70 | 75 | 80 | 85 | 90 | 95 | 100 | 105 | 110 | 115 | 120 | 125 | 130 |
| UK & US band: | 28 | 30 | 32 | 34 | 36 | 38 | 40 | 42 | 44 | 46 | 48 | 50 | 52 | 54 | 56 |
| AUS band: | 6 | 8 | 10 | 12 | 14 | 16 | 18 | 20 | 22 | 24 | 26 | 28 | 30 | 32 | 34 |
| FR band: | 75 | 80 | 85 | 90 | 95 | 100 | 105 | 110 | 115 | 120 | 125 | 130 | 135 | 140 | 145 |
Read more from the Bra Size Calculator