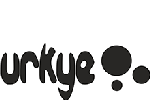 Mala Sleeveless Stretch Dress Red
Urkye

SU-006 Stretchy

49,00 €

( Outside EU 39,52 € vat 0%)

Choose your size from the table.
D-GG (UK) / D-J (EU)
34 O/OO (2)
36 O/OO (2)
38 O/OO (3)
40 O/OO (4)
42 O/OO (1)
44 O/OO (3)
GG-K (UK) / J-O (EU)
36 OO/OOO (1)
38 OO/OOO (3)
40 OO/OOO (3)
42 OO/OOO (3)
44 OO/OOO (4)
This is a fashion or discontinued product. This item will not be restocked. See available sizes and quantities from the product table above.
Delivery:
We deliver worldwide.
EU DHL Parcel connect, 6,90€, free delivery on orders over 120€
EU Priority package, 6,90€, free delivery on orders over 120€
NON EU EMS Express Mail Service package, 14,90€, free delivery on orders over 150€
❤

Sleeveless and versatile little red dress.

❤

36-44 O/OO, OO/OOO

❤

92% cotton, 8% elastane

❤

Red
Mala is a versatile sleeveless dress made of soft and stretchy cotton-elastane. The middle front panel is double layered to give extra support and shape. Easy to dress up or down to fit office and night life. Knee length, 60 cm from waist down.
We recommend to wear with
All-in-one Body Smoother.
Complete the look
Urkye clothing sizes
Urkye is a polish clothing brand that has products which are fitted for curvy women with larger boobs. The clothes have more room for breast that standard clothes. Urkye clothes are available in sizes 34-44. Your Urkye size consist of two parts: the number part, which tells your regular clothing size and the O-letters, which tells your how curvy you are.
Find your bra band from the vertical row and your EU or UK cup size from the horizontal row. You'll find your Urkye size in the intersection.
Stretchy
Band/
Cup
60-65
65-70
70-75
75-80
80-85
85-90
EU D-I
tai
UK D-G
34 O/OO
36 O/OO
38 O/OO
40 O/OO
42 O/OO
44 O/OO
EU J-O
tai
UK GG-K
34 OO/OOO
36 OO/OOO
38 OO/OOO
40 OO/OOO
42 OO/OOO
44 OO/OOO
Tailored
Band/
Cup
60-65
65-70
70-75
75-80
80-85
85-90
EU D-G
tai
UK D-F
34 O
36 O
38 O
40 O
42 O
44 O
EU H-K
tai
UK FF-H
34 OO
36 OO
38 OO
40 OO
42 OO
44 OO
EU L-O
tai
UK HH-K
34 OOO
36 OOO
38 OOO
40 OOO
42 OOO
44 OOO
Write a review
KooKoo 38 0/00 - 26.02.2018
Mekko on kauniin värinen punainen, ja materiaali tukevaa, joten häivyttää alusvaatteiden rajat. Hiha-aukko on pieni, joten kainalo näyttää kauniilta. Hyvä ostos!
Situ 42 oo/ooo - 10.01.2017
Huippumekko! Iholle ystävällinen lähes täysin puuvillaisena, mutta myös erittäin jämäkkää neulosta. Kokotaulukon mukainen ostos oli juuri sopiva. Pähkäilin, riittääköhän 42 mutta vaihtoon olisi mennyt liian isona 44. Rintamus istuu todella hyvin ja kokokuppiset rintsikatkin pysyvät sen peitossa lähes ilman korjailuja. Koko mekko imartelee myös kroppani kaltaista jenkkakahva-pelastusrengasversiota. Kangas joustaa joka suuntaan, joten vaikka mahani turpoaa välillä raskausmahan kokoiseksi, helma pysyy kohdillaan. Tällä meni joulu, ja odotan innolla kesän lämpimiä. Suosittelen!
Minni - 16.05.2016
Tilasin mustana samanlaisen hiukan pienemmän kokoisena ja oli juuri sopiva. Punaisena ei ollut oikeaa kokoa ja mekko jäi vähän suureksi rintamuksen kohdalta, mutta kun ei ollut pienempää niin en halunnut vaihtaa. On nimittäin niin upea!
Tuula, 40 0/00 - 19.10.2015
Kauniin, kirkkaan punainen väri ja istuva malli. Kangas senverran joustavaa, että olisin voinut tilata koon pienenpänä. Kaikinpuolin kuitenkin hyvä ostos.
Emma 38oo/ooo 160 cm - 31.05.2014
Kivanmallinen, mutta selvästi pidempijalkaiselle ja selkäiselle tehty, koska mulla pituus peittää polvet. Muuten tosi kivanmallinen mekko. Joudun vaan vähän lyhentämään itselleni.
Viivi - 12.12.2013
Tilasin pikkujouluihin tämän mekon enkä todellakaan pettynyt! Aivan upea. Sain kehujakin. :) Harkitsen nyt mustankin ostamista, ois monikäyttöisempi. Todella napsakan tuntuista kangasta ja kiva päällä.