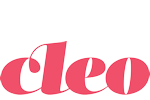 Marcie Balconnet Bra Light Lime
Cleo by Panache

6831-LIME Fashion AW18

49,00 €

( Outside EU 39,52 € vat 0%)

Choose your size from the table.
65E (1)
70E (1)
75E (1)
80E (2)
85E (1)
65F (1)
70F (1)
75F (1)
80F (2)
85F (1)
65FF (1)
70FF (2)
75FF (2)
80FF (1)
85FF (1)
65G (2)
70G (2)
75G (2)
80G (1)
85G (1)
65GG (1)
70GG (2)
75GG (2)
80GG (1)
85GG
65H (1)
70H (1)
75H (1)
80H (1)
85H (1)
65HH (1)
70HH (1)
75HH (1)
80HH (1)
85HH (1)
65J (1)
70J (1)
75J (1)
80J (1)
85J (1)
Please notice, this product has UK-sizing

Cup conversion: Choose size from table
Band conversion
Delivery:
We deliver to EU, United States, Canada and Australia.
Free delivery on all EU orders. Delivery time for free EU delivery 2-8 days.
Read more about different delivery options
terms and conditions.
❤

Underwired non-padded balconette bra

❤

65-85 E-J

❤

77% Polyamide, 15% Polyester, 8% Elastane

❤

Light lime

❤

Sizes D-G with two hooks and eyes, GG-J with three hooks and eyes
This style is feminine, pretty and practical and gives you a great shape under clothes. The style is underwired, non-padded balconette and the bra is made of a thin mesh material with contrasting little bows and a lovely scallop detail on the cups. The straps are fully-adjustable and 13-18 mm wide depending ont the bra size.
Handwash
Complete the look
Size conversion charts
When choosing your size, please compare your usual size to conversion charts, and also keep in mind that sizing may vary between brands and models. If you need help, please contact our customer service.
| | | | | | | | | | | | | |
| --- | --- | --- | --- | --- | --- | --- | --- | --- | --- | --- | --- | --- |
| EU cup: | D | E | F | G | H | I | J | K | L | M | N | O |
| UK & AU cup: | D | DD | E | F | FF | G | GG | H | HH | J | JJ | K |
| US cup: | D | DD (or E) | DDD (or F) | G | H | I | J | K | L | M | N | O |
| | | | | | | | | | | | | | | | |
| --- | --- | --- | --- | --- | --- | --- | --- | --- | --- | --- | --- | --- | --- | --- | --- |
| EU band: | 60 | 65 | 70 | 75 | 80 | 85 | 90 | 95 | 100 | 105 | 110 | 115 | 120 | 125 | 130 |
| UK & US band: | 28 | 30 | 32 | 34 | 36 | 38 | 40 | 42 | 44 | 46 | 48 | 50 | 52 | 54 | 56 |
| AUS band: | 6 | 8 | 10 | 12 | 14 | 16 | 18 | 20 | 22 | 24 | 26 | 28 | 30 | 32 | 34 |
| FR band: | 75 | 80 | 85 | 90 | 95 | 100 | 105 | 110 | 115 | 120 | 125 | 130 | 135 | 140 | 145 |
Read more from the Bra Size Calculator