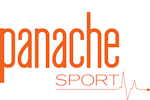 Panache Sport Non Wired Sports Bra Purple Pink
Panache Sport

7341A-PU-PI Fashion SS18

66,00 €

( Outside EU 53,23 € vat 0%, approx. US $)

Choose your size from the table.
70D (1)
75D (1)
80D (2)
85D (1)
90D
70DD (2)
75DD
80DD (2)
85DD
90DD (1)
70E (1)
75E (2)
80E (2)
85E (1)
90E (1)
70F (1)
75F (1)
80F (2)
85F
90F (1)
70FF (1)
75FF (2)
80FF (2)
85FF (1)
90FF (1)
70G
75G
80G (1)
85G (1)
90G (1)
70GG (1)
75GG (1)
80GG
85GG
90GG (1)
70H
75H (2)
80H
85H (1)
UK-sizing
Cup conversion: Choose size from table
Band conversion
Delivery:
We deliver to EU, United States, Canada and Australia.
Free delivery on all EU orders. Delivery time for free EU delivery 2-8 days.
Read more about different delivery options
terms and conditions.
❤

Non wired, padded sports bra

❤

70-90, D-H

❤

45% polyamide, 39% polyester, 16% elastane

❤

Purple and pink
The loved non-wired Panache Sports bra SS18 fashion colour combines juicy purple with pink and black. The straps are soft and padded so they feel extra comfortable while exercising. The wide band keeps the bra tightly in its place. The cups are made of a moisture wicking material which feels cool and soft against skin and prevents scafing. With the J hook you can easily turn this into a racerback bra. All product info is printed directly to the fabric, so there are no tags inside the bra.
The ultimate support for any sport!
Complete the look
Size conversion charts
When choosing your size, please compare your usual size to conversion charts, and also keep in mind that sizing may vary between brands and models. If you need help, please contact our customer service.
| | | | | | | | | | | | | |
| --- | --- | --- | --- | --- | --- | --- | --- | --- | --- | --- | --- | --- |
| EU cup: | D | E | F | G | H | I | J | K | L | M | N | O |
| UK & AU cup: | D | DD | E | F | FF | G | GG | H | HH | J | JJ | K |
| US cup: | D | DD (or E) | DDD (or F) | G | H | I | J | K | L | M | N | O |
| | | | | | | | | | | | | | | | |
| --- | --- | --- | --- | --- | --- | --- | --- | --- | --- | --- | --- | --- | --- | --- | --- |
| EU band: | 60 | 65 | 70 | 75 | 80 | 85 | 90 | 95 | 100 | 105 | 110 | 115 | 120 | 125 | 130 |
| UK & US band: | 28 | 30 | 32 | 34 | 36 | 38 | 40 | 42 | 44 | 46 | 48 | 50 | 52 | 54 | 56 |
| AUS band: | 6 | 8 | 10 | 12 | 14 | 16 | 18 | 20 | 22 | 24 | 26 | 28 | 30 | 32 | 34 |
| FR band: | 75 | 80 | 85 | 90 | 95 | 100 | 105 | 110 | 115 | 120 | 125 | 130 | 135 | 140 | 145 |
Read more from the Bra Size Calculator