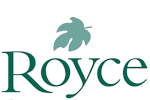 Pollyanna T-shirt Nursing Bra Beige
Royce

1131

24,50 €

49,00 €

( Outside EU 19,76 € vat 0%)

Choose your size from the table.
70D
75D
80D (1)
85D
90D (1)
70DD
75DD
80DD (1)
85DD
90DD
70E (1)
75E
80E
85E
90E
70F
75F
80F
85F
90F
70FF
75FF
80FF
85FF
90FF
Please notice, this product has UK-sizing

Cup conversion: Choose size from table
Band conversion
This is a fashion or discontinued product. This item will not be restocked. See available sizes and quantities from the product table above.
Delivery:
We deliver worldwide.
EU DHL Parcel connect, 6,90€, free delivery on orders over 120€
EU Priority package, 6,90€, free delivery on orders over 120€
NON EU EMS Express Mail Service package, 14,90€, free delivery on orders over 150€
❤

Wirefree, seamfree moulded foam cup nursing bra

❤

70-90 D-FF

❤

56% polyamide, 25% polyester, 10% cotton, 9% elastane

❤

Nude beige skintone

❤

2-3 rows of hooks and eyes in 4 columns
The new Pollyanna nursing bra has a subtle spot fabric in soft beige. This wirefree nursing bra is a great addition to your everyday lingerie collection as it has moulded foam cups which give a great shape and smooth finish under clothes and it is designed to give you comfort and support for the whole day.
Handwash or delicate wash in 30
Complete the look
Size conversion charts
When choosing your size, please compare your usual size to conversion charts, and also keep in mind that sizing may vary between brands and models. If you need help, please contact our customer service.
| | | | | | | | | | | | | |
| --- | --- | --- | --- | --- | --- | --- | --- | --- | --- | --- | --- | --- |
| EU cup: | D | E | F | G | H | I | J | K | L | M | N | O |
| UK & AU cup: | D | DD | E | F | FF | G | GG | H | HH | J | JJ | K |
| US cup: | D | DD (or E) | DDD (or F) | G | H | I | J | K | L | M | N | O |
| | | | | | | | | | | | | | | | |
| --- | --- | --- | --- | --- | --- | --- | --- | --- | --- | --- | --- | --- | --- | --- | --- |
| EU band: | 60 | 65 | 70 | 75 | 80 | 85 | 90 | 95 | 100 | 105 | 110 | 115 | 120 | 125 | 130 |
| UK & US band: | 28 | 30 | 32 | 34 | 36 | 38 | 40 | 42 | 44 | 46 | 48 | 50 | 52 | 54 | 56 |
| AUS band: | 6 | 8 | 10 | 12 | 14 | 16 | 18 | 20 | 22 | 24 | 26 | 28 | 30 | 32 | 34 |
| FR band: | 75 | 80 | 85 | 90 | 95 | 100 | 105 | 110 | 115 | 120 | 125 | 130 | 135 | 140 | 145 |
Read more from the Bra Size Calculator