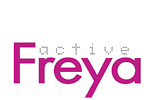 Sonic Moulded Sports Bra Petrol
Freya Active

AC4892-PEO Fashion SS18

59,00 €

( Outside EU 47,58 € vat 0%)

Choose your size from the table.
70E (1)
75E (1)
80E (1)
85E (1)
90E (1)
70F (1)
75F
80F (1)
85F (1)
90F (1)
70G (1)
75G (1)
80G (1)
85G (1)
90G (1)
70H (1)
75H (1)
80H (2)
85H (1)
90H (1)
70I (1)
75I (2)
80I (1)
85I (2)
90I (1)
70J (2)
75J (1)
80J (2)
85J (1)
70K (1)
75K (1)
80K (1)
Please notice, this product has EU-sizing

Cup conversion: Choose size from table
Band conversion
This is a fashion or discontinued product. This item will not be restocked. See available sizes and quantities from the product table above.
Delivery:
We deliver worldwide.
EU DHL Parcel connect, 6,90€, free delivery on orders over 120€
EU Priority package, 6,90€, free delivery on orders over 120€
NON EU EMS Express Mail Service package, 14,90€, free delivery on orders over 150€
❤

Underwired spacer foam padded sports bra with convertible straps

❤

70-90, E-K

❤

72% polyester, 19% polyamide, 9% elastane

❤

Petrol

❤

E-F cups with three hooks and eyes, G-K cups with four hooks and eyes.
Underwired Sonic sports bra has soft, but padded spacer fabric cups. The cups are seamless and moulded, which makes them extra comfortable. Wide curvature wire for comfortable and supportive fit. COOLMAX fabric in inner bra wicks away moisture. Padded straps are adjustable from back side and they also have a racerback hook.
Handwash recommended.
Complete the look
Size conversion charts
When choosing your size, please compare your usual size to conversion charts, and also keep in mind that sizing may vary between brands and models. If you need help, please contact our customer service.
| | | | | | | | | | | | | |
| --- | --- | --- | --- | --- | --- | --- | --- | --- | --- | --- | --- | --- |
| EU cup: | D | E | F | G | H | I | J | K | L | M | N | O |
| UK & AU cup: | D | DD | E | F | FF | G | GG | H | HH | J | JJ | K |
| US cup: | D | DD (or E) | DDD (or F) | G | H | I | J | K | L | M | N | O |
| | | | | | | | | | | | | | | | |
| --- | --- | --- | --- | --- | --- | --- | --- | --- | --- | --- | --- | --- | --- | --- | --- |
| EU band: | 60 | 65 | 70 | 75 | 80 | 85 | 90 | 95 | 100 | 105 | 110 | 115 | 120 | 125 | 130 |
| UK & US band: | 28 | 30 | 32 | 34 | 36 | 38 | 40 | 42 | 44 | 46 | 48 | 50 | 52 | 54 | 56 |
| AUS band: | 6 | 8 | 10 | 12 | 14 | 16 | 18 | 20 | 22 | 24 | 26 | 28 | 30 | 32 | 34 |
| FR band: | 75 | 80 | 85 | 90 | 95 | 100 | 105 | 110 | 115 | 120 | 125 | 130 | 135 | 140 | 145 |
Read more from the Bra Size Calculator
Write a review
Heidi 90i - 15.04.2019
Mukavan tuntuiset urheiluliivit! Liivin ympärys ei veny paljoa eli ehkä olisin ottanut normista koostani yhden isomman ympärysmitan