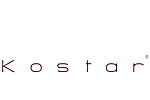 Stripes Decorated Padded Bra Black
Kostar

052W

39,00 €

( Outside EU 31,45 € vat 0%)

Choose your size from the table.
65D
70D (2)
75D (1)
80D (2)
85D (1)
90D
95D
65E (1)
70E (1)
75E (2)
80E (1)
85E
90E (1)
95E
65F (1)
70F (1)
75F
80F (1)
85F
90F
95F
65G
70G (2)
75G
80G (4)
85G (1)
90G (1)
95G
65H (1)
70H (3)
75H (1)
80H (3)
85H
90H (2)
95H
70I
75I (2)
80I (2)
85I (2)
70J (2)
75J
80J (2)
75K (1)
Please notice, this product has EU sizing

Cup conversion: Choose size from table
Band conversion
This is a fashion or discontinued product. This item will not be restocked. See available sizes and quantities from the product table above.
Delivery:
We deliver worldwide.
EU DHL Parcel connect, 6,90€, free delivery on orders over 120€
EU Priority package, 6,90€, free delivery on orders over 120€
NON EU EMS Express Mail Service package, 14,90€, free delivery on orders over 150€
❤

Padded, underwired bra with decorative straps

❤

65-95, D-K

❤

85% polyamide, 15% elastane

❤

Black

❤

2-3 rows of hooks and eyes depending on the size
Underwired padded bra with decorative stripes at the front. Outer layer of bra is soft microfiber knit fabric. Straps are not fully adjustable, because of the attachment of the decorative straps at the front. Straps are not removable. Strap width 12-22 mm depending on the chosen size.
Handwash
Complete the look
Write a review
Norppa - 04.01.2018
Seksikäs ja hyvin istuva.
Meri, 80F - 28.10.2017
Aivan ihanat!! Oon pitkään etsinyt hyviä rintaliivejä ja suunnilleen itkenyt kun ei ole kokoja löytynyt kunnolla paitsi hyvin harvoin. Nyt olen hyvin tyytyväinen ja tulen tästä lähin ostamaan rintaliivit aina täältä.
Teija - 06.08.2017
ei arkiliivit, hyvät päällä ja näyttävät
Johanna 70H - 23.06.2017
Otin yhtä isomman kuin normaalisti, eli vähän pienenpää mitoitusta. Kuppiosa on matala, koristenyöritykset tulee korkealle, eli näkyy hyvin kun on avokaulainen. Ei kovin tukevat, että en ehkä arkikäyttössä pitäisi. Tykkään.