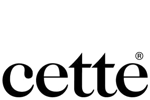 The Magic Body Seamless Shaping Body Beige
Cette

537-12-971 Continuity

59,00 €

( Outside EU 47,58 € vat 0%)
| | | | |
| --- | --- | --- | --- |
| | In stock(pcs) | | Temporarily sold out |
Choose your size from the table.
| | | | |
| --- | --- | --- | --- |
| S 36-38 (1) | M 40-42 (7) | L 44-46 (5) | XL 48-50 (6) |
This item will be restocked later. If the product or your size is temporarily out of stock, please leave your email and we'll let you know once it's available again.
Delivery:
We deliver worldwide.
EU DHL Parcel connect, 6,90€, free delivery on orders over 120€
EU Priority package, 6,90€, free delivery on orders over 120€
NON EU EMS Express Mail Service package, 14,90€, free delivery on orders over 150€
❤

Breast-free shaper body

❤

36-50

❤

80% polyamide, 19% elastane, 1% cotton

❤

Beige
The Magic Body is seamless and cups so it it both amazing to wear and it allows you to wear your own favourite bra. The best part is that you will be able to wear the body with different styled bras and even if your cup size would change, the body will still fit you. The Magic Body has great shapewear quality. It flattens the tummy, accentuates the waist without laced up or constricted feeling and smoothes lumps and bumps around your hips and waist area. Smooth edges around leg openings are comfortable and will not roll. No visible seams = super comfortable. Convenient snap closure at bottom with cotton lining. More information about sizing is available at the bottom of the page. We recommend to choose a size smaller than what you would normally wear for the best shaping effect.
Machine washable in 40C. Light spinning. Dry in airy place.
Complete the look
Cette
The Magic Body
| | | | | |
| --- | --- | --- | --- | --- |
| | S | M | L | XL |
| EU / UK | 36-38 / 8-10 | 40-42 / 12-14 | 44-46 / 16-18 | 48-50 / 20-22 |
| Vyötärö cm / Waist inch | 58-68 / 23-27 | 68-76 / 27-30 | 76-84 / 30-33 | 84-96 / 33-40 |
| Lantio cm / Hips inch | 86-96 / 34-38 | 96-104 / 38-41 | 104-112 / 41-44 | 112-122 / 44-50 |
The Body Shape Dress
| | | | | | | | |
| --- | --- | --- | --- | --- | --- | --- | --- |
| | XS | S | M | L | XL | 2XL | 3XL |
| EU / UK | 34-36 / 6-8 | 36-38 / 8-10 | 40-42 / 12-14 | 44-46 / 16-18 | 48-50 / 20-22 | 52-54 / 24-26 | 56-58 / 28-30 |
| Vyötärö cm / Waist inch | 52-62 / 20-24 | 62-72 / 24-28 | 72-80 / 28-31 | 80-88 / 31-35 | 88-98 / 35-39 | 98-110 / 39-44 | 110-122 / 44-49 |
| Lantio cm / Hips inch | 76-86 / 30-34 | 86-96 / 34-38 | 96-104 / 38-41 | 104-112 / 41-44 | 112-122 / 44-48 | 122-134 / 48-53 | 134-146 / 53-58 |
Revolution & Evolution
| | | | | | |
| --- | --- | --- | --- | --- | --- |
| | S | M | L | XL (Super) | 2XL (Super XL) |
| EU / UK | 36-38 / 10-12 | 40-42 / 12-14 | 44-46 / 16-18 | 48-50 / 20-22 | 52-54 / 22-24 |
| Vyötärö cm / Waist inch | 58-72 / 23-27 | 68-80 / 27-30 | 76-90 / 30-33 | 84-102 / 33-38 | 96-110 / 38-43 |
| Lantio cm / Hips inch | 86-100 / 34-38 | 96-108 / 38-41 | 104-116 / 41-44 | 112-128 / 44-48 | 122-134 / 48-53 |
Julimex Lingerie & Shapewear
Invisible, Shape & Chic, Panty
| | | | | | | | |
| --- | --- | --- | --- | --- | --- | --- | --- |
| | XS | S | M | L | XL | 2XL | 3XL |
| EU / UK | 34 / 6 | 36 / 8 | 38 / 10 | 40 / 12 | 42 / 14 | 44 / 16 | 46 / 18 |
| Lantio / Hips cm | 84-88 | 90-94 | 96-100 | 102-106 | 108-112 | 114-118 | 120-124 |
Soft & Smooth
| | | | | | | |
| --- | --- | --- | --- | --- | --- | --- |
| | XS | S | M | L | XL | 2XL |
| EU / UK | 34 / 6 | 36 / 8 | 38 / 10 | 40 / 12 | 42 / 14 | 44 / 16 |
| Rinta / Bust cm | 78-82 | 84-88 | 90-94 | 96-100 | 102-106 | 108-112 |
| Lantio / Hips cm | 78-82 | 84-90 | 92-98 | 100-106 | 108-114 | 116-122 |
Mitex
Glossy Form, Glossy High Waist, Pure Style
| | | | | | |
| --- | --- | --- | --- | --- | --- |
| | S | M | L | XL | 2XL |
| EU | 36 | 38 | 40 | 42 | 44 |
| Vyötärö / waist cm | 63-69 | 70-76 | 77-83 | 84-90 | 91-97 |
Iga Intense
| | | | | | | | | | | | |
| --- | --- | --- | --- | --- | --- | --- | --- | --- | --- | --- | --- |
| | M | L | XL | 2XL | 3XL | 4XL | 5XL | 6XL | 7XL | 8XL | 9XL |
| EU | 38 | 40 | 42 | 44 | 46 | 48 | 50 | 52 | 54 | 56 | 58 |
| Vyötärö / Waist cm | 69 | 73 | 77 | 81 | 85 | 89 | 93 | 97 | 101 | 105 | 110 |
| Lantio / Hips cm | 93-98 | 98-103 | 103-108 | 108-113 | 113-118 | 118-123 | 123-128 | 128-133 | 133-138 | 138-143 | 143-148 |
Ira
| | | | | | | | | | |
| --- | --- | --- | --- | --- | --- | --- | --- | --- | --- |
| EU | 40 | 42 | 44 | 46 | 48 | 50 | 52 | 54 | 56 |
| Lantio / Hips cm | 104 | 108 | 112 | 116 | 120 | 124 | 128 | 132 | 136 |
Talia, Ginger & Spice
| | | | | | | | | |
| --- | --- | --- | --- | --- | --- | --- | --- | --- |
| | S | M | L | XL | 2XL | 3XL | 4XL | 5XL |
| EU | 36/38 | 38/40 | 40/42 | 42/44 | 44/46 | 46/48 | 48/50 | 50/52 |
| Vyötärö / Waist cm | 63-69 | 70-76 | 77-83 | 84-90 | 91-97 | 98-104 | 105-111 | 112-118 |
Plie
Control
| | | | | | |
| --- | --- | --- | --- | --- | --- |
| | XS | S | M | L | XL |
| EU / UK | 32-34 / 4-6 | 34-36 / 6-8 | 38-40 / 10-12 | 40-42 / 12-14 | 42-44 / 16-18 |
| Vyötärö / Waist cm | 52-60 / 20-23 | 60-68 / 23-26 | 68-76 / 27-30 | 76-84 / 30-33 | 84-96 / 33-37 |
| Lantio / Hips cm | 80-88 / 30-33 | 88-96 / 33-36 | 96-104 / 37-40 | 104-112 / 41-44 | 112-122 / 44-47 |