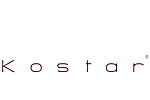 Wild Plunge Bra Leopard
Kostar

0090/B

39,00 €

( Outside EU 31,45 € vat 0%)
| | | | |
| --- | --- | --- | --- |
| | In stock(pcs) | | Temporarily sold out |
Choose your size from the table.
65D (1)
70D (1)
75D (1)
80D (2)
85D
90D
95D
65E (1)
70E (2)
75E (2)
80E
85E (2)
90E (2)
95E
65F (1)
70F
75F (1)
80F (2)
85F
90F
95F
65G
70G (2)
75G (1)
80G (1)
85G (2)
90G (1)
95G
65H
70H (2)
75H (1)
80H (2)
85H
90H (2)
95H
65I
70I
75I (2)
80I (2)
85I
90I (1)
95I (2)
65J
70J (1)
75J (1)
80J
85J (2)
90J (2)
95J
Please notice, this product has EU sizing

Cup conversion: Choose size from table
Band conversion
This item will be restocked later. If the product or your size is temporarily out of stock, please leave your email and we'll let you know once it's available again.
Delivery:
We deliver worldwide.
EU DHL Parcel connect, 6,90€, free delivery on orders over 120€
EU Priority package, 6,90€, free delivery on orders over 120€
NON EU EMS Express Mail Service package, 14,90€, free delivery on orders over 150€
❤

65-95 D-J

❤

85% polyamide, 15% elastane

❤

Leopard print

❤

2-3 rows of hooks and eyes depending on the size
Complete the look
Write a review
sari 85F - 21.12.2018
Istuu hyvin myös isorintaiselle povelle ,näyttää myös seksikkäältä .
Jli 75H - 24.07.2018
Onnistunut valinta kerralla. Kupit ovat sopivat ja tuovat ryhdikkyyttä isoille rinnoille. Liivit ovat muutenkin tukevat.
MLV 90G - 13.07.2018
Erittäin onnistunut valinta. Koko vastasi täysin omaa kokoani (tämä ei ole itsestäänselvyys nettikaupasta tilattaessa). Malli on ihana ja kaunis, olkaimet riittävän leveät ja tukevat isoille rinnolle.