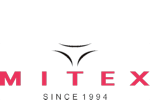 Glossy Form Shaper Body Powder Pink
Mitex

GF-PP Glossy Collection

49,00 €

( Outside EU 39,52 € vat 0%)
| | | | |
| --- | --- | --- | --- |
| | In stock(pcs) | | Temporarily sold out |
Choose your size from the table.
| | | | | |
| --- | --- | --- | --- | --- |
| S / EU36 (1) | M / EU38 (3) | L / EU40 (4) | XL / EU42 (2) | 2XL / EU44 (2) |
This item will be restocked later. If the product or your size is temporarily out of stock, please leave your email and we'll let you know once it's available again.
Delivery:
We deliver worldwide.
EU DHL Parcel connect, 6,90€, free delivery on orders over 120€
EU Priority package, 6,90€, free delivery on orders over 120€
NON EU EMS Express Mail Service package, 14,90€, free delivery on orders over 150€
❤

Shaping cupless body with legs

❤

S-2XL

❤

Polyamide and elastane (in varying contents)

❤

Powder Pink
Slimming and shaping Glossy Form body with short legs is the perfect option to wear with pants and skirts. Cupless design allows you to use your favourite bra with the body. Can be also worn during nursing as it allows you an easy access to your drop cup bras. The body has adjustable shoulder straps which can be detached from the back and also worn crossed at the back. Innovative sewn-in silicone threds at leg openings are smooth and prevent the legs from rolling.
Handwash recommended. Dry in an airy place.
Complete the look
Cette
The Magic Body
| | | | | |
| --- | --- | --- | --- | --- |
| | S | M | L | XL |
| EU / UK | 36-38 / 8-10 | 40-42 / 12-14 | 44-46 / 16-18 | 48-50 / 20-22 |
| Vyötärö cm / Waist inch | 58-68 / 23-27 | 68-76 / 27-30 | 76-84 / 30-33 | 84-96 / 33-40 |
| Lantio cm / Hips inch | 86-96 / 34-38 | 96-104 / 38-41 | 104-112 / 41-44 | 112-122 / 44-50 |
The Body Shape Dress
| | | | | | | | |
| --- | --- | --- | --- | --- | --- | --- | --- |
| | XS | S | M | L | XL | 2XL | 3XL |
| EU / UK | 34-36 / 6-8 | 36-38 / 8-10 | 40-42 / 12-14 | 44-46 / 16-18 | 48-50 / 20-22 | 52-54 / 24-26 | 56-58 / 28-30 |
| Vyötärö cm / Waist inch | 52-62 / 20-24 | 62-72 / 24-28 | 72-80 / 28-31 | 80-88 / 31-35 | 88-98 / 35-39 | 98-110 / 39-44 | 110-122 / 44-49 |
| Lantio cm / Hips inch | 76-86 / 30-34 | 86-96 / 34-38 | 96-104 / 38-41 | 104-112 / 41-44 | 112-122 / 44-48 | 122-134 / 48-53 | 134-146 / 53-58 |
Revolution & Evolution
| | | | | | |
| --- | --- | --- | --- | --- | --- |
| | S | M | L | XL (Super) | 2XL (Super XL) |
| EU / UK | 36-38 / 10-12 | 40-42 / 12-14 | 44-46 / 16-18 | 48-50 / 20-22 | 52-54 / 22-24 |
| Vyötärö cm / Waist inch | 58-72 / 23-27 | 68-80 / 27-30 | 76-90 / 30-33 | 84-102 / 33-38 | 96-110 / 38-43 |
| Lantio cm / Hips inch | 86-100 / 34-38 | 96-108 / 38-41 | 104-116 / 41-44 | 112-128 / 44-48 | 122-134 / 48-53 |
Julimex Lingerie & Shapewear
Invisible, Shape & Chic, Panty
| | | | | | | | |
| --- | --- | --- | --- | --- | --- | --- | --- |
| | XS | S | M | L | XL | 2XL | 3XL |
| EU / UK | 34 / 6 | 36 / 8 | 38 / 10 | 40 / 12 | 42 / 14 | 44 / 16 | 46 / 18 |
| Lantio / Hips cm | 84-88 | 90-94 | 96-100 | 102-106 | 108-112 | 114-118 | 120-124 |
Soft & Smooth
| | | | | | | |
| --- | --- | --- | --- | --- | --- | --- |
| | XS | S | M | L | XL | 2XL |
| EU / UK | 34 / 6 | 36 / 8 | 38 / 10 | 40 / 12 | 42 / 14 | 44 / 16 |
| Rinta / Bust cm | 78-82 | 84-88 | 90-94 | 96-100 | 102-106 | 108-112 |
| Lantio / Hips cm | 78-82 | 84-90 | 92-98 | 100-106 | 108-114 | 116-122 |
Mitex
Glossy Form, Glossy High Waist, Pure Style
| | | | | | |
| --- | --- | --- | --- | --- | --- |
| | S | M | L | XL | 2XL |
| EU | 36 | 38 | 40 | 42 | 44 |
| Vyötärö / waist cm | 63-69 | 70-76 | 77-83 | 84-90 | 91-97 |
Iga Intense
| | | | | | | | | | | | |
| --- | --- | --- | --- | --- | --- | --- | --- | --- | --- | --- | --- |
| | M | L | XL | 2XL | 3XL | 4XL | 5XL | 6XL | 7XL | 8XL | 9XL |
| EU | 38 | 40 | 42 | 44 | 46 | 48 | 50 | 52 | 54 | 56 | 58 |
| Vyötärö / Waist cm | 69 | 73 | 77 | 81 | 85 | 89 | 93 | 97 | 101 | 105 | 110 |
| Lantio / Hips cm | 93-98 | 98-103 | 103-108 | 108-113 | 113-118 | 118-123 | 123-128 | 128-133 | 133-138 | 138-143 | 143-148 |
Ira
| | | | | | | | | | |
| --- | --- | --- | --- | --- | --- | --- | --- | --- | --- |
| EU | 40 | 42 | 44 | 46 | 48 | 50 | 52 | 54 | 56 |
| Lantio / Hips cm | 104 | 108 | 112 | 116 | 120 | 124 | 128 | 132 | 136 |
Talia, Ginger & Spice
| | | | | | | | | |
| --- | --- | --- | --- | --- | --- | --- | --- | --- |
| | S | M | L | XL | 2XL | 3XL | 4XL | 5XL |
| EU | 36/38 | 38/40 | 40/42 | 42/44 | 44/46 | 46/48 | 48/50 | 50/52 |
| Vyötärö / Waist cm | 63-69 | 70-76 | 77-83 | 84-90 | 91-97 | 98-104 | 105-111 | 112-118 |
Plie
Control
| | | | | | |
| --- | --- | --- | --- | --- | --- |
| | XS | S | M | L | XL |
| EU / UK | 32-34 / 4-6 | 34-36 / 6-8 | 38-40 / 10-12 | 40-42 / 12-14 | 42-44 / 16-18 |
| Vyötärö / Waist cm | 52-60 / 20-23 | 60-68 / 23-26 | 68-76 / 27-30 | 76-84 / 30-33 | 84-96 / 33-37 |
| Lantio / Hips cm | 80-88 / 30-33 | 88-96 / 33-36 | 96-104 / 37-40 | 104-112 / 41-44 | 112-122 / 44-47 |