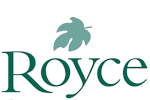 Maisie Satin Trim T-shirt Navy
Royce

1091-NAY New continuity!

59,00 €

( Outside EU 47,58 € vat 0%)

Choose your size from the table.
| | | | |
| --- | --- | --- | --- |
| | In stock(pcs) | | Temporarily sold out |
70D
75D (1)
80D (1)
85D (1)
90D (1)
65DD
70DD (1)
75DD (1)
80DD (1)
85DD (1)
90DD (1)
65E (1)
70E (1)
75E
80E
85E (1)
90E (1)
65F (1)
70F
75F
80F (1)
85F
90F
65FF
70FF (1)
75FF (1)
80FF (1)
85FF (1)
90FF (1)
65G (1)
70G (1)
75G (1)
80G (1)
85G (1)
Delivery:
We deliver to EU, United States, Canada and Australia.
Free delivery on all EU orders. Delivery time for free EU delivery 2-8 days.
Read more about different delivery options
terms and conditions.
Is your size out of stock? Submit your email and we'll notify you when this product is back in stock.
❤

Wirefree, almost full cup style t-shirt bra with bilateral pockets

❤

65-90, D-G

❤

52% modal, 18% cotton, 15% polyester, 9% polyamide, 6% elastane - 100% cotton lining

❤

Dark navy blue
Maisie t-shirt bra has smooth and wirefree cups. The cups are padded and shape is almost full cup, which gives a smooth finish under clothes. Satin cuff detailing at top cup gives this bra a beautiful finish. This bra has pure cotton lining with pockets. Pockets are bilateral and shaped to fit with the bra shape. This bra can be worn by anyone - not just ladies who have had a mastectomy. If there's no prothesis, the pockets will act as a cotton lining in the cup.
Cool 30C delicate wash or hand wash.
Complete the look
Size conversion charts
When choosing your size, please compare your usual size to conversion charts, and also keep in mind that sizing may vary between brands and models. If you need help, please contact our customer service.
| | | | | | | | | | | | | |
| --- | --- | --- | --- | --- | --- | --- | --- | --- | --- | --- | --- | --- |
| EU cup: | D | E | F | G | H | I | J | K | L | M | N | O |
| UK & AU cup: | D | DD | E | F | FF | G | GG | H | HH | J | JJ | K |
| US cup: | D | DD (or E) | DDD (or F) | G | H | I | J | K | L | M | N | O |
| | | | | | | | | | | | | | | | |
| --- | --- | --- | --- | --- | --- | --- | --- | --- | --- | --- | --- | --- | --- | --- | --- |
| EU band: | 60 | 65 | 70 | 75 | 80 | 85 | 90 | 95 | 100 | 105 | 110 | 115 | 120 | 125 | 130 |
| UK & US band: | 28 | 30 | 32 | 34 | 36 | 38 | 40 | 42 | 44 | 46 | 48 | 50 | 52 | 54 | 56 |
| AUS band: | 6 | 8 | 10 | 12 | 14 | 16 | 18 | 20 | 22 | 24 | 26 | 28 | 30 | 32 | 34 |
| FR band: | 75 | 80 | 85 | 90 | 95 | 100 | 105 | 110 | 115 | 120 | 125 | 130 | 135 | 140 | 145 |
Read more from the Bra Size Calculator