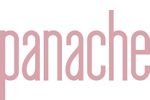 Ardour Moulded T-shirt Bra Rosehip
Panache

7951-ROS Fashion AW18

66,00 €

( Outside EU 53,23 € vat 0%)

Choose your size from the table.
75D (1)
80D (1)
85D (1)
70DD (1)
75DD
80DD (2)
85DD (2)
65E
70E (1)
75E (2)
80E (1)
85E (2)
65F (1)
70F (1)
75F (2)
80F (1)
85F (2)
65FF (1)
70FF (1)
75FF (1)
80FF (2)
85FF (2)
65G (1)
70G (2)
75G (1)
80G (2)
85G (1)
UK sizing
Cup conversion: Choose size from table
Band conversion
Delivery:
We deliver worldwide.
EU DHL Parcel connect, 6,90€, free delivery on orders over 120€
EU Priority package, 6,90€, free delivery on orders over 120€
NON EU EMS Express Mail Service package, 14,90€, free delivery on orders over 150€
❤

Underwired moulded t-shirt bra

❤

65-85, D-G

❤

Rosehip

❤

2 hooks and eyes in all sizes
The flattering moulded sweetheart style t-shirt bra Ardour is now available in this beautiful Rosehip fashion colour. The warm Rosehip shade is finished with Gold components for an additional luxurious feel. This style is both feminine and modern and discreet under clothes, thanks to the smooth moulded cups with bagged out neck edge. Lace wings with mesh liner. Lace detailing also on the front straps, back of strap adjustable.
Handwash
Complete the look
Size conversion charts
When choosing your size, please compare your usual size to conversion charts, and also keep in mind that sizing may vary between brands and models. If you need help, please contact our customer service.
| | | | | | | | | | | | | |
| --- | --- | --- | --- | --- | --- | --- | --- | --- | --- | --- | --- | --- |
| EU cup: | D | E | F | G | H | I | J | K | L | M | N | O |
| UK & AU cup: | D | DD | E | F | FF | G | GG | H | HH | J | JJ | K |
| US cup: | D | DD (or E) | DDD (or F) | G | H | I | J | K | L | M | N | O |
| | | | | | | | | | | | | | | | |
| --- | --- | --- | --- | --- | --- | --- | --- | --- | --- | --- | --- | --- | --- | --- | --- |
| EU band: | 60 | 65 | 70 | 75 | 80 | 85 | 90 | 95 | 100 | 105 | 110 | 115 | 120 | 125 | 130 |
| UK & US band: | 28 | 30 | 32 | 34 | 36 | 38 | 40 | 42 | 44 | 46 | 48 | 50 | 52 | 54 | 56 |
| AUS band: | 6 | 8 | 10 | 12 | 14 | 16 | 18 | 20 | 22 | 24 | 26 | 28 | 30 | 32 | 34 |
| FR band: | 75 | 80 | 85 | 90 | 95 | 100 | 105 | 110 | 115 | 120 | 125 | 130 | 135 | 140 | 145 |
Read more from the Bra Size Calculator