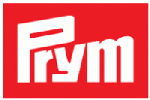 Bra Band Extender for 3 Hooks Black
Prym

992 151

10,00 €

( Outside EU 8,06 € vat 0%)

Choose your size from the table.
| | | | |
| --- | --- | --- | --- |
| | In stock(pcs) | | Temporarily sold out |
This item will be restocked later. If the product or your size is temporarily out of stock, please leave your email and we'll let you know once it's available again.
Delivery:
We deliver worldwide.
EU DHL Parcel connect, 6,90€, free delivery on orders over 120€
EU Priority package, 6,90€, free delivery on orders over 120€
NON EU EMS Express Mail Service package, 14,90€, free delivery on orders over 150€
❤

3 hooks, 50 mm

❤

86% polyamidi, 14% elastane
With the bra band extender you can add length to your favourite bra band when needed. Soft materials. Full lenght 12 cm and you can add 5-10 cm = 1-2 band sizes with the extender.
Please note that an open package is non-returnable and non-refundable, so compare the width of the hooks through the clear plastic cover to make sure they are a fit to the bra before opening the package.
Complete the look
Write a review
Katja 90L - 31.08.2017
Kätevä tuote. Rintaliivejä ei tarvitse olla niin monta kokoa luonnollisen vaihtelun myötä.
R. - 13.02.2017
Erinomaisen laadukas tuote, todella pehmeää materiaalia ja hakaset niin jämäkät, että ne on helpompi laittaa kiinni kuin rintaliivien omat!
Emilee - 19.08.2016
Erittäin näppärä tuote, jos ympärysmitta on jäänyt liian lyhyeksi mutta kuppi on sopiva. Ei tarvitse jättää liivejä käyttämättä, kun lisää tällaisella hieman jatkomittaa.