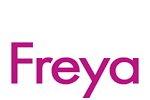 Deco Amore Plunge Bra Midnight
Freya

AA1891-MIH Fashion AW18

59,00 €

( Outside EU 47,58 € vat 0%)

Choose your size from the table.
75D
80D (1)
85D (1)
70E (1)
75E (1)
80E
85E (1)
65F (1)
70F (1)
75F (1)
80F (1)
85F (1)
60G (1)
65G (1)
70G (2)
75G
80G (1)
85G (1)
60H (1)
65H (2)
70H (2)
75H
80H (2)
85H (1)
60I (1)
65I (1)
70I (2)
75I (2)
80I
85I
60J
65J (2)
70J (1)
75J (2)
80J (1)
EU-sizing
Cup conversion: Choose size from table
Band conversion
This is a fashion or discontinued product. This item will not be restocked. See available sizes and quantities from the product table above.
Delivery:
We deliver worldwide.
EU DHL Parcel connect, 6,90€, free delivery on orders over 120€
EU Priority package, 6,90€, free delivery on orders over 120€
NON EU EMS Express Mail Service package, 14,90€, free delivery on orders over 150€
❤

Underwired, moulded and seamless plunge bra

❤

60-85, D-J

❤

81% polyester, 16% polyamide, 3% elastane

❤

Midnight blue
The loved Deco is now back in this Amore-range midnight blue fashion colour. Padded, seam free moulded cups give a smooth look. The plunge style offers a beautiful cleavage without overspill. J-hook in the straps to convert the bra into a racerback bra. Straps are fully adjustable. Strap width 13 mm in D cups, 16 mm in E-F cups and 19 mm in G-J cups.
Hand wash
Complete the look
Size conversion charts
When choosing your size, please compare your usual size to conversion charts, and also keep in mind that sizing may vary between brands and models. If you need help, please contact our customer service.
| | | | | | | | | | | | | |
| --- | --- | --- | --- | --- | --- | --- | --- | --- | --- | --- | --- | --- |
| EU cup: | D | E | F | G | H | I | J | K | L | M | N | O |
| UK & AU cup: | D | DD | E | F | FF | G | GG | H | HH | J | JJ | K |
| US cup: | D | DD (or E) | DDD (or F) | G | H | I | J | K | L | M | N | O |
| | | | | | | | | | | | | | | | |
| --- | --- | --- | --- | --- | --- | --- | --- | --- | --- | --- | --- | --- | --- | --- | --- |
| EU band: | 60 | 65 | 70 | 75 | 80 | 85 | 90 | 95 | 100 | 105 | 110 | 115 | 120 | 125 | 130 |
| UK & US band: | 28 | 30 | 32 | 34 | 36 | 38 | 40 | 42 | 44 | 46 | 48 | 50 | 52 | 54 | 56 |
| AUS band: | 6 | 8 | 10 | 12 | 14 | 16 | 18 | 20 | 22 | 24 | 26 | 28 | 30 | 32 | 34 |
| FR band: | 75 | 80 | 85 | 90 | 95 | 100 | 105 | 110 | 115 | 120 | 125 | 130 | 135 | 140 | 145 |
Read more from the Bra Size Calculator