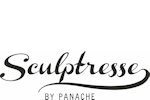 Dionne Full Cup Bra Winter Floral
Sculptresse by Panache

9695-WIN Fashion AW18

69,00 €

( Outside EU 55,65 € vat 0%)

Choose your size from the table.
90DD
95DD (1)
100DD (1)
105DD
85E
90E
95E
100E
105E (1)
80F
85F (1)
90F (1)
95F
100F (1)
105F (1)
80FF (1)
85FF
90FF (1)
95FF
100FF (1)
105FF
80G
85G
90G
95G (1)
100G (1)
105G (1)
80GG (1)
85GG
90GG
95GG (1)
100GG (1)
105GG (1)
80H (1)
85H
90H
95H
100H (1)
105H (1)
80HH (1)
85HH (1)
90HH (1)
95HH
100HH (1)
80J
85J (1)
90J (1)
95J (1)
80JJ (1)
85JJ (1)
90JJ (1)
80K
85K
Please notice, this product has UK-sizing

Cup conversion: Choose size from table
Band conversion
Delivery:
We deliver worldwide.
EU DHL Parcel connect, 6,90€, free delivery on orders over 120€
EU Priority package, 6,90€, free delivery on orders over 120€
NON EU EMS Express Mail Service package, 14,90€, free delivery on orders over 150€
❤

Underwired non-padded full cup bra

❤

80-105, DD-K

❤

55% polyamide, 29% polyester, 16% elastane

❤

Winter floral

❤

2 hooks&eyes width 38 mm on D-G, 3 hooks & eyes widht 55 mm on GG-J cups and all cups in size 46.
Dionne is an underwired full cup bra, based on the loved Chi Chi frame. The 4 part cups have laminated fabric at the bottom of the cups, providing both support and projection. Interesting mesh and strap details at the top cup. Shaped powermesh wing for extra coverage and a comfortable finish. Fully adjustable straps with soft plush backing. Sliders powder coated metal. Strap width 18 mm on cups up to G and 21 mm on GG cups and up and all 105 bands.
Handwash only! Do not iron. Do not tumble dry.
Complete the look
Size conversion charts
When choosing your size, please compare your usual size to conversion charts, and also keep in mind that sizing may vary between brands and models. If you need help, please contact our customer service.
| | | | | | | | | | | | | |
| --- | --- | --- | --- | --- | --- | --- | --- | --- | --- | --- | --- | --- |
| EU cup: | D | E | F | G | H | I | J | K | L | M | N | O |
| UK & AU cup: | D | DD | E | F | FF | G | GG | H | HH | J | JJ | K |
| US cup: | D | DD (or E) | DDD (or F) | G | H | I | J | K | L | M | N | O |
| | | | | | | | | | | | | | | | |
| --- | --- | --- | --- | --- | --- | --- | --- | --- | --- | --- | --- | --- | --- | --- | --- |
| EU band: | 60 | 65 | 70 | 75 | 80 | 85 | 90 | 95 | 100 | 105 | 110 | 115 | 120 | 125 | 130 |
| UK & US band: | 28 | 30 | 32 | 34 | 36 | 38 | 40 | 42 | 44 | 46 | 48 | 50 | 52 | 54 | 56 |
| AUS band: | 6 | 8 | 10 | 12 | 14 | 16 | 18 | 20 | 22 | 24 | 26 | 28 | 30 | 32 | 34 |
| FR band: | 75 | 80 | 85 | 90 | 95 | 100 | 105 | 110 | 115 | 120 | 125 | 130 | 135 | 140 | 145 |
Read more from the Bra Size Calculator