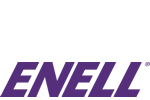 Enell Lite Sports Bra Black
Enell

NL-101-010

89,00 €

( Outside EU 71,77 € vat 0%)
| | | | |
| --- | --- | --- | --- |
| | In stock(pcs) | | Temporarily sold out |
Choose your size from the table.
| | | | | | | | | | |
| --- | --- | --- | --- | --- | --- | --- | --- | --- | --- |
| 00 (2) | 0. (1) | 1 (5) | 2 (2) | 3 (4) | 4 (7) | 5 (5) | 6 (5) | 7 (2) | 8 (1) |
This item will be restocked later. If the product or your size is temporarily out of stock, please leave your email and we'll let you know once it's available again.
Delivery:
We deliver worldwide.
EU DHL Parcel connect, 6,90€, free delivery on orders over 120€
EU Priority package, 6,90€, free delivery on orders over 120€
NON EU EMS Express Mail Service package, 14,90€, free delivery on orders over 150€
❤

Non-wired sports bra with front closure

❤

00-8

❤

84% nylon, 16% spandex

❤

Black

❤

ENELL SPORT BRA - The bounce stops here!
Enell Lite Sports bra is designed for the endowed women to give you a great support for low and medium impact activities in D-G cups. The wide straps distribute weight evenly to both shoulders. Scoop neckline for effortless layering. Compared to Enell NL100 the Lite version has softer fabric with more elastics for more comfortable fit. Works wonderfully as an everyday bra! Easy and secure front closure fastens your bust simply with a row of hooks and eyes. The back with cross-strap design improves posture and as a bonus, no hooks, sliders or straps behind your back so you'll feel absolutely nothing pressing you when you're on your back! The Naturexx moisture management performance fabric wicks away moisture to keep you cool during the most intense workouts.
Complete the look
Enell sizes cover most bra sizes from 65 to 130 bands. To check your own Enell size, measure around the bust and around the rib cage right under your bust and fill your measurements to the fields below. The size calculator will suggest you the size to best fit your measurements.
Write a review
Lyyli, koko 7 - 19.07.2018
Aivan huiput ! Tänää tuli ensimmäiset LITE malliset, perus Enell liviit ovat liian kuumat näillä helteillä, näitä tilaan lisää. Ainoa toive.. lisää värivaihtoehtoja
Ulu, koko 2 - 04.06.2018
Nämä oli miellyttävät pitää ja pyörä/kävelylenkeille sopiva tuki. Hölkkäkin onnistuu.
Susanna, 3 - 15.04.2018
Selkäosa oli kapeampi/ohuempi kuin Enellin muissa urheiluliiveissä, joten nämä eivät olleet läheskään yhtä tukevat. Sopivat kevyempään käyttöön ainakin mulla. Muuten mukavat.

Lumingerie vastaa: Enell Lite on tehty nimenomaan kevyempään käyttöön. Se on kaikin puolin malliltaan ja materiaaleiltaan keveämmäksi tehty.
Susanna, 2 - 28.09.2017
Todella huippu liivit! 2010 vuonna ostin ensimmäiset ja ne on hyvät edelleen! Nyt uudet enkä pettynyt tälläkään kertaa. Ratsastajalle ehdottomat! Hengittää hyvin ja on todella mukavat päällä. Ei valu eikä ahdista.
Sari, Enell koko 6 - 11.12.2016
Loistavat liivit niin urheiluun kuin muuhunkin arkeen, uudet luottoliivini oli ohjelmassa mitä vain. Pehmeät ja tukevat, ihanan leveät olkaimet, ryhti kiittää selkäosan rakennetta. Suosittelen lämpimästi!