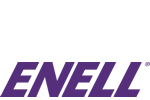 Enell Sports Bra White
Enell

NL-100-100

79,00 €

( Outside EU 63,71 € vat 0%)
| | | | |
| --- | --- | --- | --- |
| | In stock(pcs) | | Temporarily sold out |
Choose your size from the table.
| | | | | | | | | | |
| --- | --- | --- | --- | --- | --- | --- | --- | --- | --- |
| 00 (4) | 0. (1) | 1 (3) | 2 (5) | 3 (5) | 4 (2) | 5 (4) | 6 (3) | 7 (2) | 8 (1) |
This item will be restocked later. If the product or your size is temporarily out of stock, please leave your email and we'll let you know once it's available again.
Delivery:
We deliver worldwide.
EU DHL Parcel connect, 6,90€, free delivery on orders over 120€
EU Priority package, 6,90€, free delivery on orders over 120€
NON EU EMS Express Mail Service package, 14,90€, free delivery on orders over 150€
❤

Non-wired sports bra with front closure

❤

00-8

❤

90% Nylon, 10% Lycra

❤

White

❤

ENELL SPORT BRA - The bounce stops here!

❤

You may also you Enell Sports bra in water sports as a swimming top or underneath your swimming clothing. Just remember to rinse away all salt and chlorine water after use!
Enell Sports bra is designed for the endowed women to give the best possible support. The wide non-stretch straps distribute weight to reduce shoulder fatigue. Wide elastic band under bust and high necline eliminate the up and down movement. Easy and secure front closure fastens your bust simply with a row of hooks and eyes. The full back with cross-strap design provides back support and as a bonus, no hooks, sliders or straps behind your back so you'll feel absolutely nothing pressing you when you're on your back! The Naturexx moisture management performance fabric wicks away moisture to keep you cool during the most intense workouts.
Complete the look
Enell sizes cover most bra sizes from 65 to 130 bands. To check your own Enell size, measure around the bust and around the rib cage right under your bust and fill your measurements to the fields below. The size calculator will suggest you the size to best fit your measurements.
Write a review
PTL - 06.08.2018
Todella hyvät liivit, mutta työläät pukea.
Susanna, 3 - 15.04.2018
Hyvät, napakat liivit. Ei ole mitään muuta kuin hyvää sanottavaa näistä, ovat oikein mukavat ja tukevat.
Hilkka - 08.04.2018
Kuusi tuntia ensimäinen käyttökerta olivat ihan mukavat. Tärkein syy näiden liivien hankintaan oli, että saan ne auttamatta päälleni. Kiinnitys sujui oikein näppärästi. Olen täysin tyytyväinen!
- 09.09.2014
Vaativat vähän totuttelua. Kuppikoko tuntui ihan hyvältä, mutta nämä hankaavat kainaloista liikkuessa. Voi olla, että se ominaisuus häviää, kun liivejä käyttää enemmän ja ne alkavat muotoutua omalle kropalle paremmin. Kiinnitys on hankalahko, mutta liivit ovat kyllä todella tukevat.
Typy, 80G - 18.06.2014
Todella hyvät ja jämäkät liivit. Vihdoin loppui tekosyyt juoksuharrastuksen välttämiseksi.. ;D
Marre 65G - 03.03.2014
Rumat, mutta ainoat urheiluliivit joilla 65G -kokoinen voi harrastaa ratsastusta.
Selkäosa on myös hiostava ja etukiinnitys työläs, silti ilman näitä en pärjäisi.
ässä - 11.02.2014
Olen kokeillut useita erilaisia/merkkisiä liivejä urheiluun, mutta nämä ovat kyllä ylitse muiden.
Jadekettu - 19.07.2013
Erittäin tukevat liivit. Pieni miinus siitä, että rinta ei näytä kivan pyöreältä sivuprofiilissa. Voisi korjaantua kokoa isommalla arkikoolla. Hakaskiinnitys vaatii myös hieman tarkkuutta.