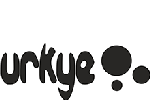 Kopertowy Olowek Short Sleeved Pencil Dress Hawthorn
Urkye

SU-025-CZE Stretchy AW18

69,00 €

( Outside EU 55,65 € vat 0%)

Choose your size from the table.
34 O/OO
36 O/OO (1)
38 O/OO (2)
40 O/OO (3)
42 O/OO (3)
44 O/OO (3)
46 O/OO (3)
38 OO/OOO (1)
40 OO/OOO (2)
42 OO/OOO (2)
44 OO/OOO (2)
46 OO/OOO (1)
This is a fashion or discontinued product. This item will not be restocked. See available sizes and quantities from the product table above.
Delivery:
We deliver worldwide.
EU DHL Parcel connect, 6,90€, free delivery on orders over 120€
EU Priority package, 6,90€, free delivery on orders over 120€
NON EU EMS Express Mail Service package, 14,90€, free delivery on orders over 150€
❤

short sleeved pencil dress with wrap top

❤

34-46 O/OO, OO/OOO

❤

92% cotton, 8% elastane

❤

Hawthorn red
Wash with similar colours. Made in Poland.
Complete the look
Urkye clothing sizes
Urkye is a polish clothing brand that has products which are fitted for curvy women with larger boobs. The clothes have more room for breast that standard clothes. Urkye clothes are available in sizes 34-44. Your Urkye size consist of two parts: the number part, which tells your regular clothing size and the O-letters, which tells your how curvy you are.
Find your bra band from the vertical row and your EU or UK cup size from the horizontal row. You'll find your Urkye size in the intersection.
Stretchy
Band/
Cup
60-65
65-70
70-75
75-80
80-85
85-90
EU D-I
tai
UK D-G
34 O/OO
36 O/OO
38 O/OO
40 O/OO
42 O/OO
44 O/OO
EU J-O
tai
UK GG-K
34 OO/OOO
36 OO/OOO
38 OO/OOO
40 OO/OOO
42 OO/OOO
44 OO/OOO
Tailored
Band/
Cup
60-65
65-70
70-75
75-80
80-85
85-90
EU D-G
tai
UK D-F
34 O
36 O
38 O
40 O
42 O
44 O
EU H-K
tai
UK FF-H
34 OO
36 OO
38 OO
40 OO
42 OO
44 OO
EU L-O
tai
UK HH-K
34 OOO
36 OOO
38 OOO
40 OOO
42 OOO
44 OOO