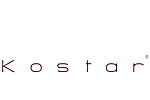 Neon Soft Bra Lime
Kostar

0095

39,00 €

( Outside EU 31,45 € vat 0%, approx. US $)

Choose your size from the table.
| | | | |
| --- | --- | --- | --- |
| | In stock(pcs) | | Temporarily sold out |
70D
75D
80D
85D
90D
95D
100D
105D
110D
70E
75E
80E
85E
90E
95E
100E
105E
110E
70F
75F
80F
85F
90F
95F
100F
105F
110F
70G
75G
80G
85G
90G
95G
100G
105G
70H
75H
80H
85H
90H
95H
100H
70I
75I
80I
85I
90I
95I
70J
75J
80J
85J
90J
70K
75K
80K
85K
70L
75L
80L
EU sizing
Cup conversion: Choose size from table
Band conversion
Delivery:
We deliver to EU, United States, Canada and Australia.
Free delivery on all EU orders. Delivery time for free EU delivery 2-8 days.
Read more about different delivery options
terms and conditions.
Is your size out of stock? Submit your email and we'll notify you when this product is back in stock.
❤

70-110, D-L

❤

85% polyamide, 15% elastane

❤

Lime

❤

2-3 rows of hooks and eyes depending on the size
Underwired mesh and lace bra. Fully adjustable straps.
Complete the look
Write a review
Paula, 100D - 28.06.2018
Mielestäni kuppi koko kannattaa ottaa isompi kuin normaalisti. Lisäksi omalla kohdalla ympärysmitta olisi kannattanut ottaa pienempi kuin normaalisti. Liivit löystyy päivän aikana ja ainakin riippurintaisella tuntuu että tuki katoaa. Tiukemmalla ympärysmitalla olisi varmasti paremmat.
Anu 90F - 11.06.2018
Materiaali on kevyttä ja viehättävää. Valkoiset, läpinäkyvät mesh-kupit ja kirkkaan neonvihreät, leveät olkaimet ja tukeva ympärys. Liivit ovat todella miellyttävät päällä, keveät kuin henkäys. Varmasti yhdet parhaimmista liiveistä heti ensikokeilulla. Normaalikokoni on 90F, mutta näissä asiakaspalvelun avulla sovitin oikeaksi kooksi kaksi kuppia suuremman eli peräti 90H. Ikävä kyllä kupit tekivät terävän, pystyn profiilin rinnoille ja se ei näyttänyt minun pyöreillä riippurinnoilla lainkaan viehättävältä, joten palautukseen menivät. Mutta suosittelen lämpimästi kokeilemaan ja sovittamaan!
Kirsikka 95D - 27.05.2018
Yllättivät minut täysin. En ollut aiemmin teiltä tilannut.
Kira, 75F - 24.05.2018
Ihanat kesäliivit! Ohut ja läpinäkyvä kangas, mutta silti tukevat. Intensiivinen limenvihreä väri yhdistettynä ohueen valkoiseen kankaaseen miellyttää. Leveistä olkaimista plussaa. Toppaamattomia kuppeja en ole käyttänyt aikoihin, mutta mielestäni nämä muotoilevat rinnat kauniisti eteenpäin, vaikka rintani ovat roikkuvat eivätkä todellakaan pyöreät. Minulle riitti tästä yhtä kuppia isompi kuin normaalisti, eli normaalisti käytän kokoa 75E ja tästä otin koon 75F. Ovat mukavat päällä eivätkä ole alkaneet kiristää päivän mittaan.