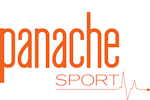 Panache Sports UW Bra Black Lace with Latte
Panache Sport

5021C-BLK-LAT Fashion SS19

69,00 €

( Outside EU 55,65 € vat 0%)

Choose your size from the table.
65D
70D (2)
75D (1)
80D (2)
85D (3)
90D (2)
65DD (1)
70DD (2)
75DD (3)
80DD
85DD (1)
90DD (3)
65E (1)
70E
75E
80E
85E
90E (3)
60F
65F
70F (1)
75F
80F
85F (1)
90F (1)
60FF
65FF
70FF (2)
75FF
80FF (1)
85FF
90FF
60G (1)
65G (2)
70G (2)
75G
80G
85G
90G (1)
60GG (1)
65GG (1)
70GG (2)
75GG
80GG
85GG
90GG
60H
65H
70H
75H
80H
85H (1)
70HH (1)
75HH
80HH
70J
75J
Please notice, this product has UK-sizing

Cup conversion: Choose size from table
Band conversion
This is a fashion or discontinued product. This item will not be restocked. See available sizes and quantities from the product table above.
Delivery:
We deliver worldwide.
EU DHL Parcel connect, 6,90€, free delivery on orders over 120€
EU Priority package, 6,90€, free delivery on orders over 120€
NON EU EMS Express Mail Service package, 14,90€, free delivery on orders over 150€
❤

Underwired padded sports bra with racer back option

❤

60-90, D-J

❤

48% Polyamide, 38% Polyester, 14% Elastane

❤

Black Latte

❤

Two or three hooks and eyes depending on the size
Panache Sports bra is one of the best-selling sports bras in the whole world. It has won an award of the best sports bra of the year in UK Lingerie Awards and is known for its supreme support while intense workouts. The back band is snug to keep all movement to minimum and the wires are padded with silicon to protect you from any discomfort. Lightweight micro fiber keeps you feeling cool and dry and the padded cups give you plenty of coverage and nipple protection. The straps are convertible with a J-hook to transform the bra to a racer-back. No chaffing size tags - the product info is printed directly to the fabric. Winter 2019 brings this interesting colourway combining latte base with black lace.
The cups of Panache Sport run a little larger than your average Panache bra at the high end of the size range. We suggest you take one cup size smaller than usual if you're above FF-G cup.
Complete the look
Size conversion charts
When choosing your size, please compare your usual size to conversion charts, and also keep in mind that sizing may vary between brands and models. If you need help, please contact our customer service.
| | | | | | | | | | | | | |
| --- | --- | --- | --- | --- | --- | --- | --- | --- | --- | --- | --- | --- |
| EU cup: | D | E | F | G | H | I | J | K | L | M | N | O |
| UK & AU cup: | D | DD | E | F | FF | G | GG | H | HH | J | JJ | K |
| US cup: | D | DD (or E) | DDD (or F) | G | H | I | J | K | L | M | N | O |
| | | | | | | | | | | | | | | | |
| --- | --- | --- | --- | --- | --- | --- | --- | --- | --- | --- | --- | --- | --- | --- | --- |
| EU band: | 60 | 65 | 70 | 75 | 80 | 85 | 90 | 95 | 100 | 105 | 110 | 115 | 120 | 125 | 130 |
| UK & US band: | 28 | 30 | 32 | 34 | 36 | 38 | 40 | 42 | 44 | 46 | 48 | 50 | 52 | 54 | 56 |
| AUS band: | 6 | 8 | 10 | 12 | 14 | 16 | 18 | 20 | 22 | 24 | 26 | 28 | 30 | 32 | 34 |
| FR band: | 75 | 80 | 85 | 90 | 95 | 100 | 105 | 110 | 115 | 120 | 125 | 130 | 135 | 140 | 145 |
Read more from the Bra Size Calculator